Visit Korea ninth times
I went to Korea again using Peach Airline. This was the ninth times to visit to Korea. So I had no plan spending in Korea.

MM809 departed at 1:45AM from Haneda to Inchon and arrived in Incheon Airport, Seoul at 4:25AM. I was so sleepy because of late night flight. But this flight was so cheap, I'll choose this flight next time.
All the procedure was smooth. but After all, i will stand for about an hour if I borrow Wifi.At 5:50 AMAX, take you to Seoul Station.From there, I went to KBS by taxi and went to work.


CAFE PASCUCCI
And to CAFE PASCUCCI.
It is recommended because it is large here and there is a power supply, the sofa is pleasant, and Pulkogipani is an insanely delicious cafe.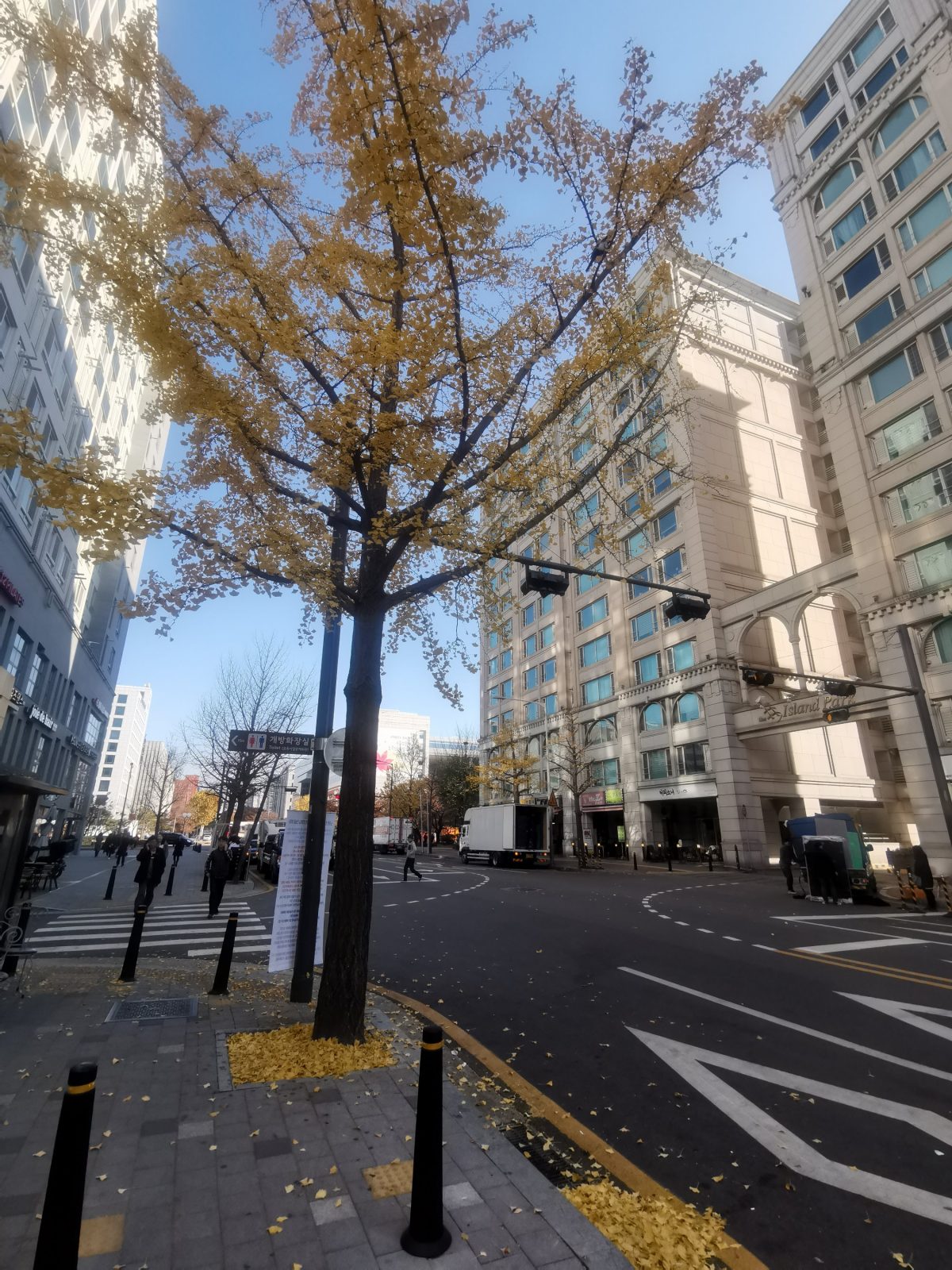 When you go outside, the tree-lined street is beautiful.
Deyang Hotel Seoul
After a little more than three hours of sloppy, we went to today's inn Deyan Hotel.
It is a 1-minute walk from Kaiken Station and halfway between Myeongdong, Namdaemun and Hilton Casino, within a 10-minute walk to get to.It was also a great walk to Seoul Station.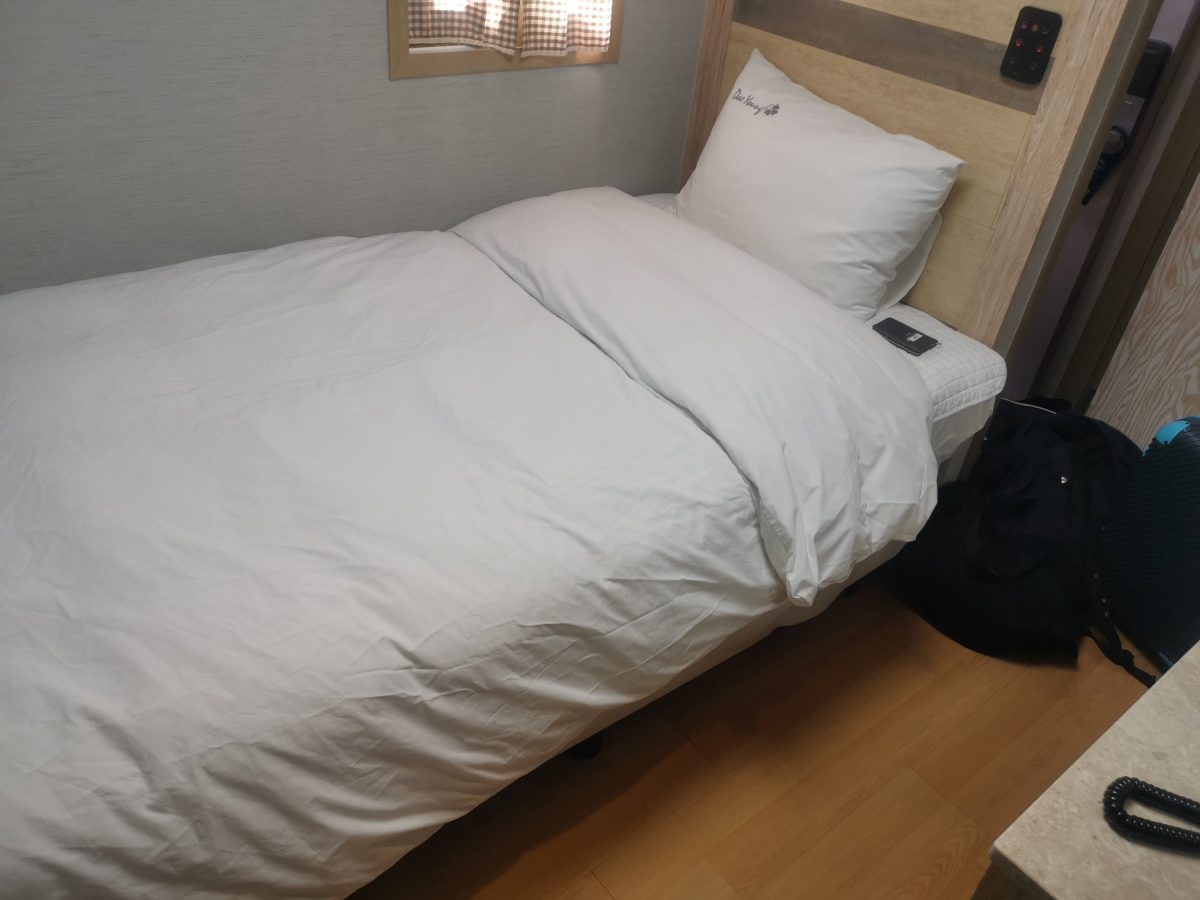 And about 5000 yen per night.It is quite small, and there is a disadvantage that there is no partition in the shower and toilet, but it is equipped with amenities.It was very clean and air-conditioned, so it was very good.
(The previous Isaac Living Tel is cheap, but it was hard to say that it was clean without air conditioning.)
Caroskill and Cheesecake Cafe C27
After that, we went to Caroskill.
I wanted to eat chicken before Caroskill, so I went to Kyochon Chicken Restaurant from Kashiwa Station.I walk a little towards Cheongdong.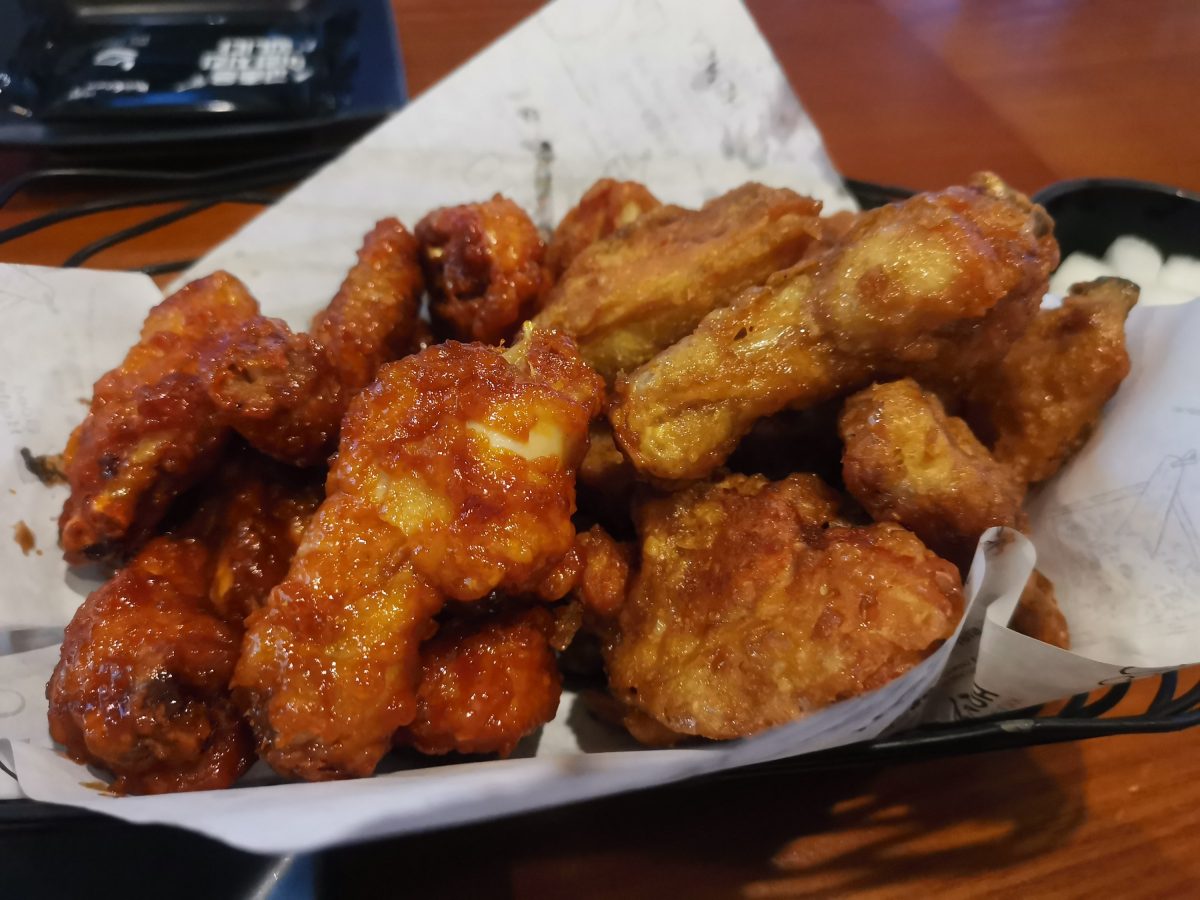 Kyochon Chicken is a chicken chain with more than 100 restaurants in Seoul, but I personally like it the most.In particular, half-and-half is the best match between puny and slightly sweet honey chicken.It's not too much, it's all you can do.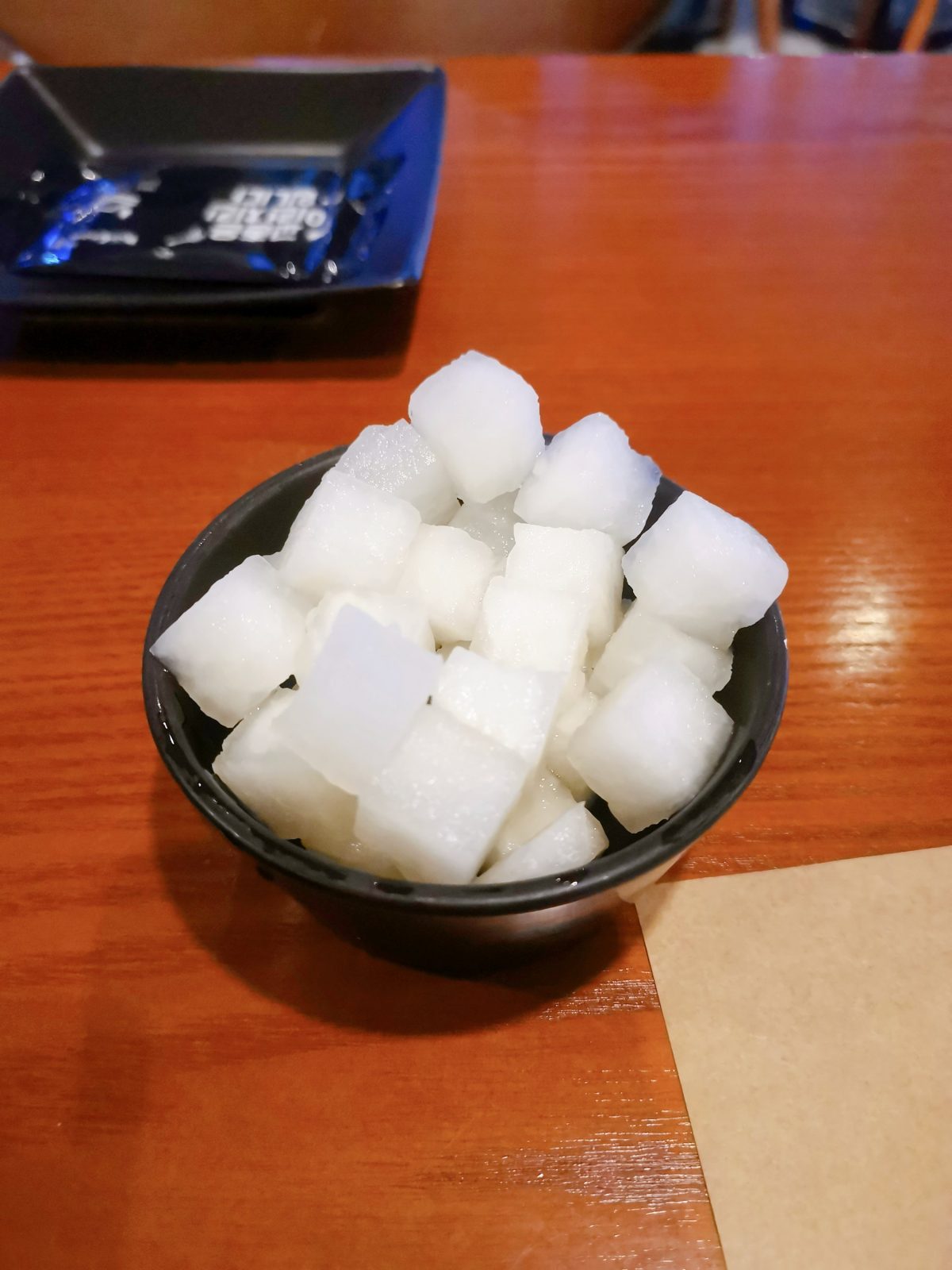 It reminds me of Tokkebi when I eat chicken and mu (daikon radish).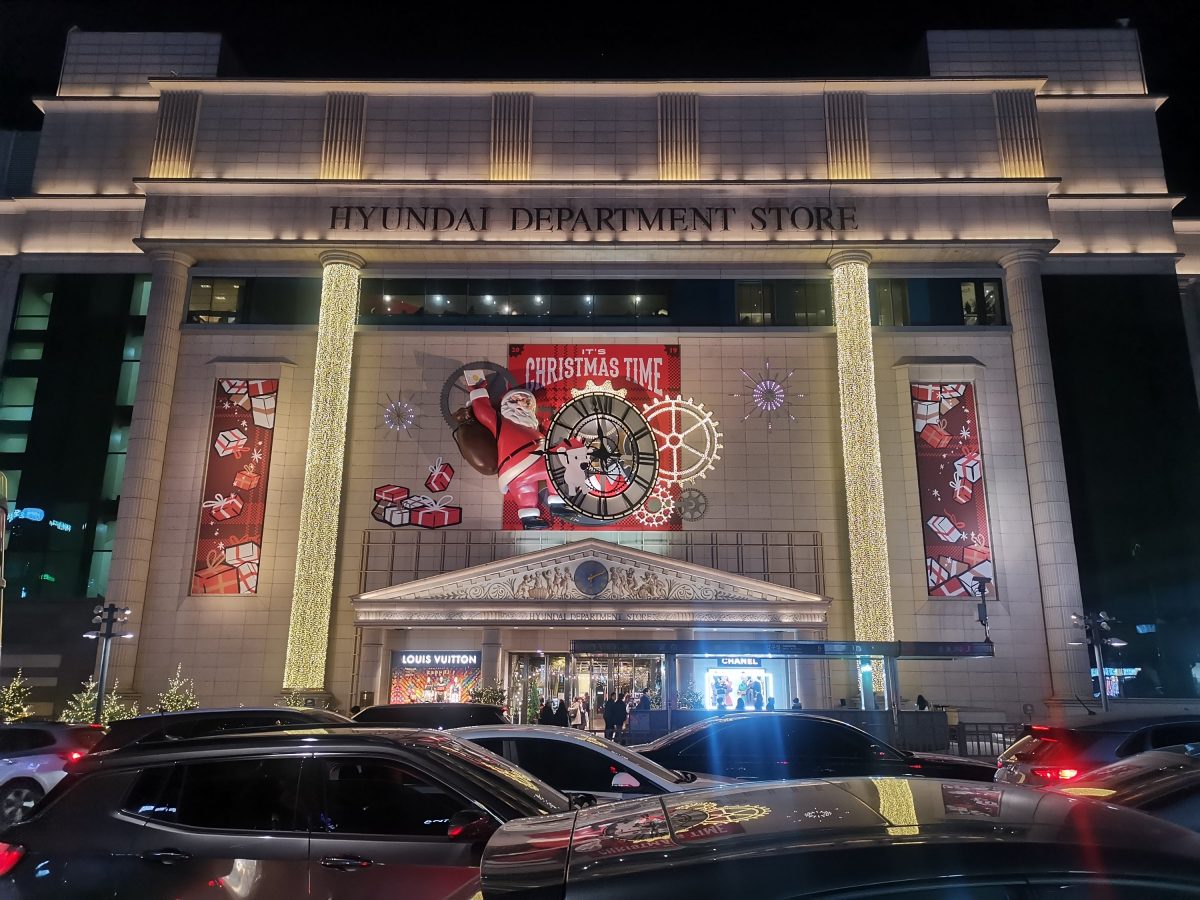 After that, we went to Caroskill.Modern department stores are also Christmas specifications.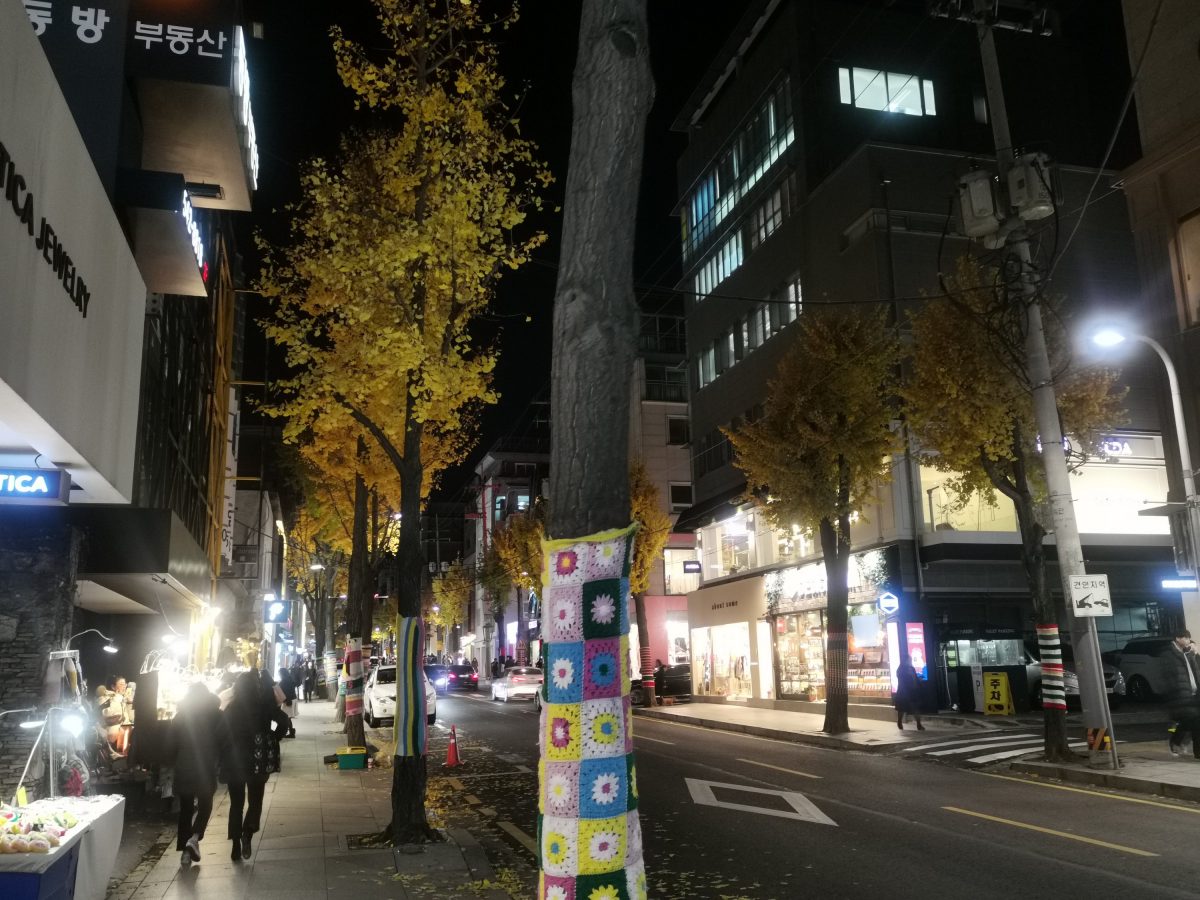 From mango's horn to Caroskill.Ginkgo biloba is beautiful.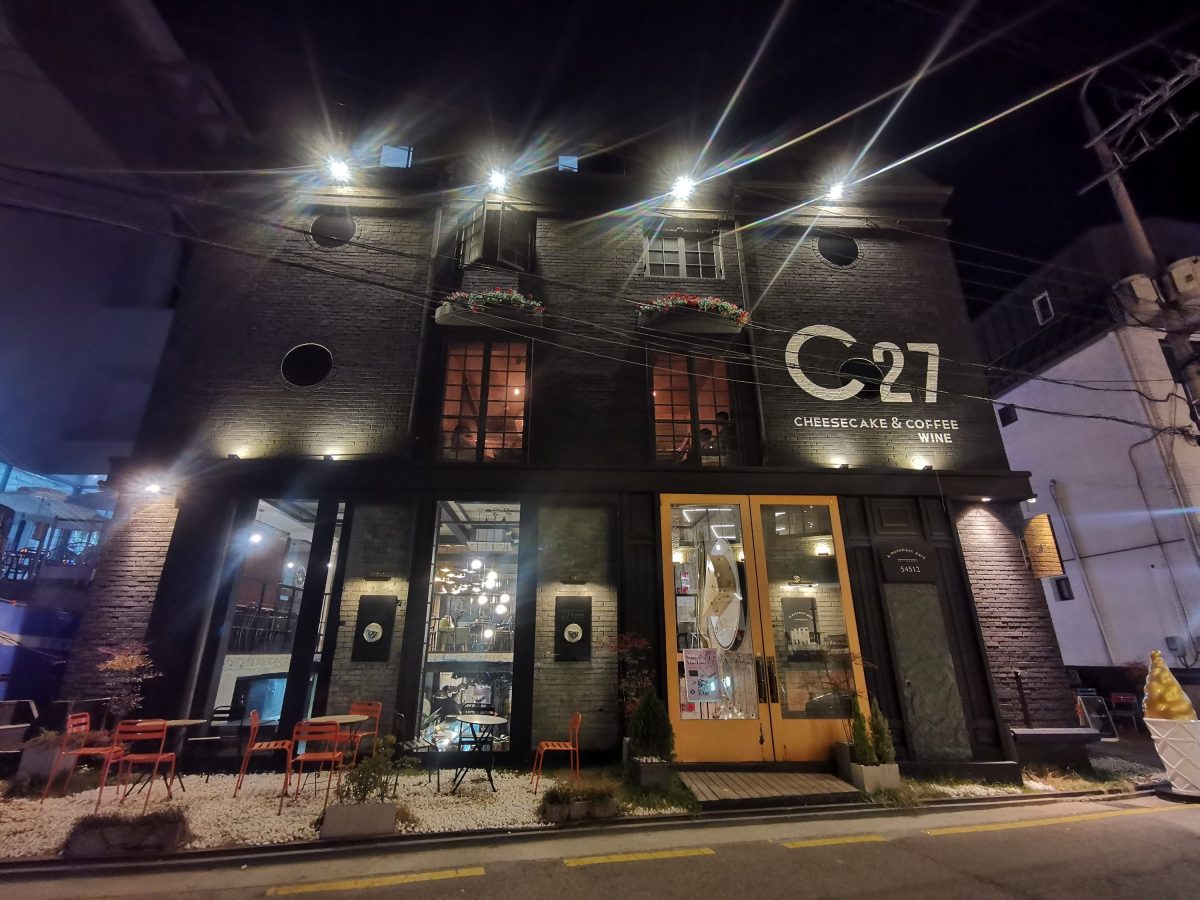 To the cello skill of one back.This is the C27 Cafe I'm looking for.I wanted to come once because I like cheesecake the best in this world. Th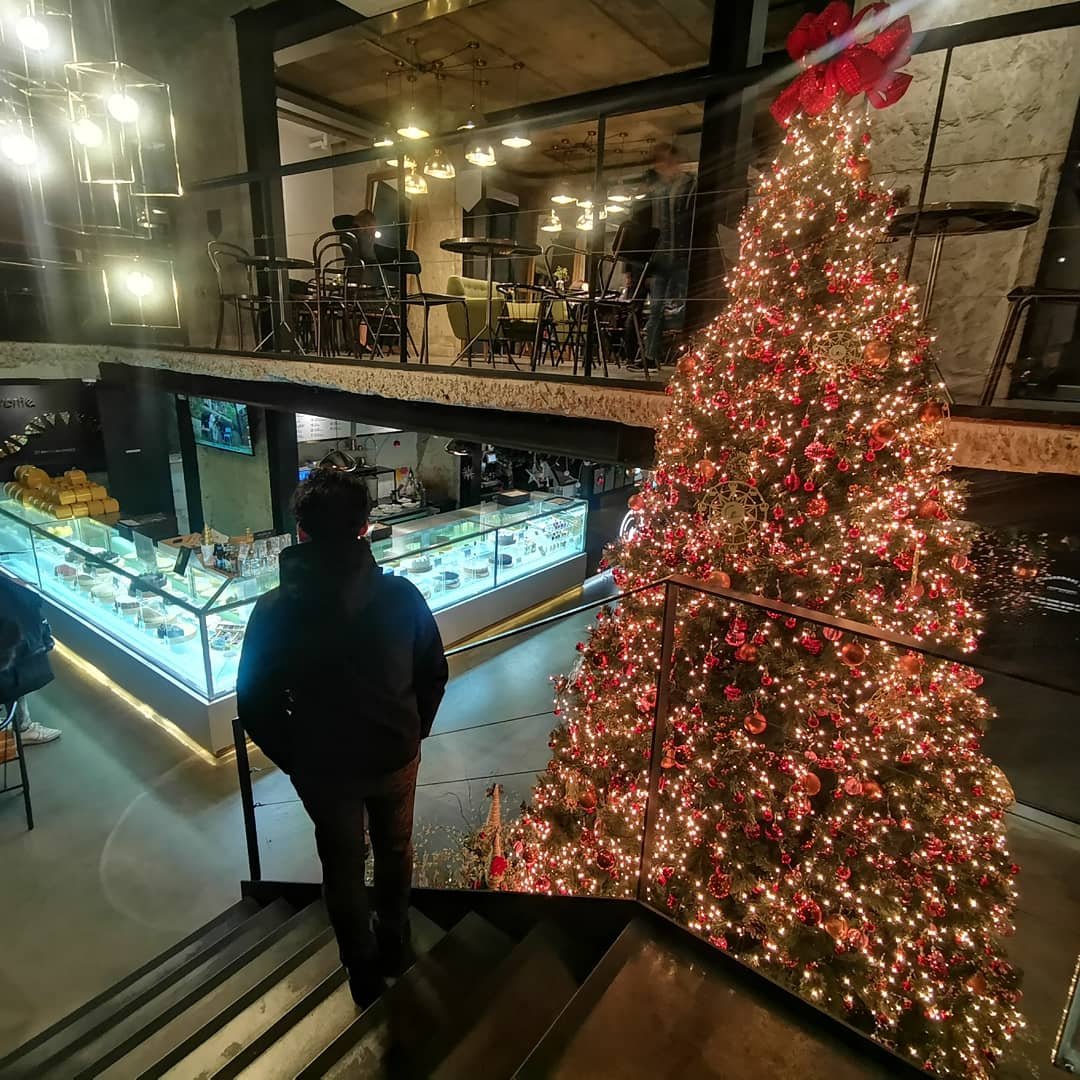 ere are a lot of cheesecakes and Christmas specifications inside, too, and it is the best.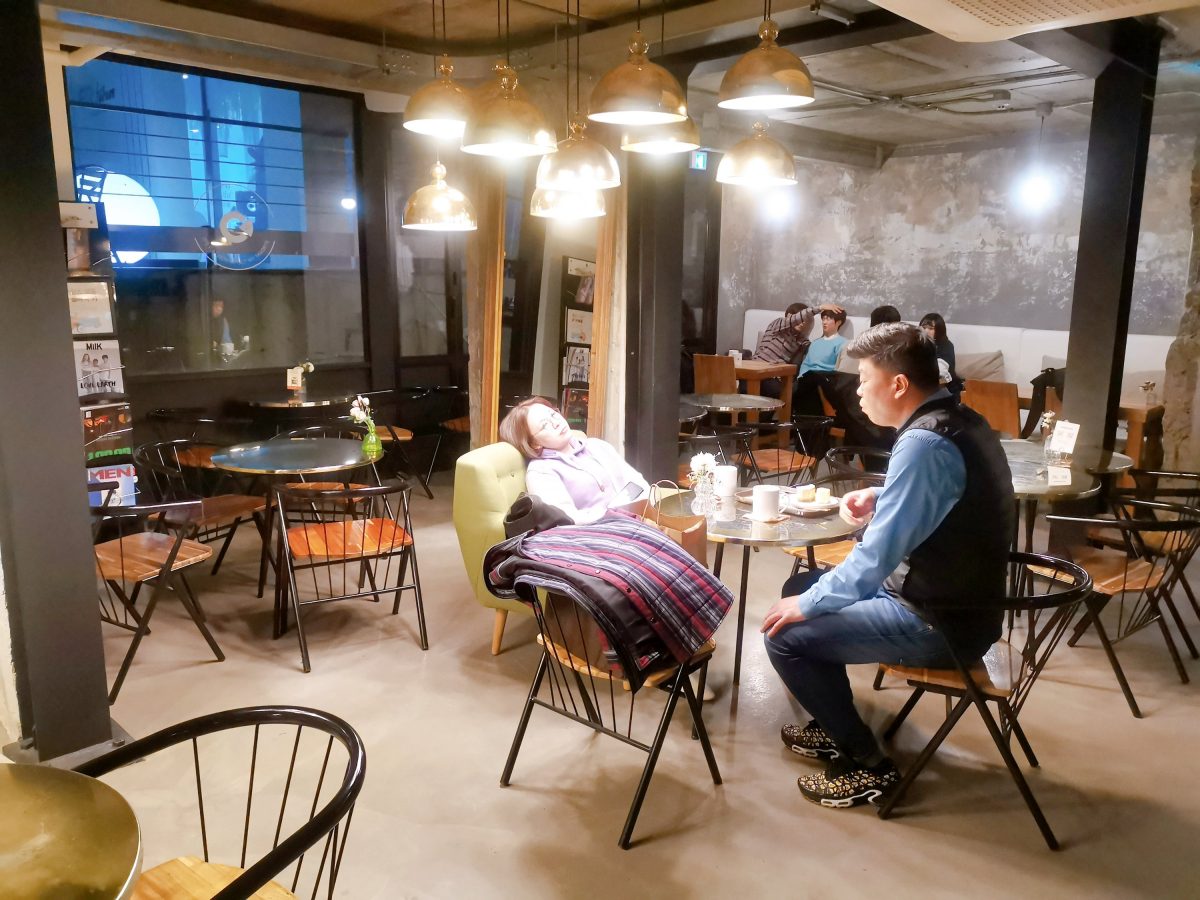 The inside of the store is also large with four floors, equipped with Wifi.There were a lot of couples, but there seemed to be no problem even by one person.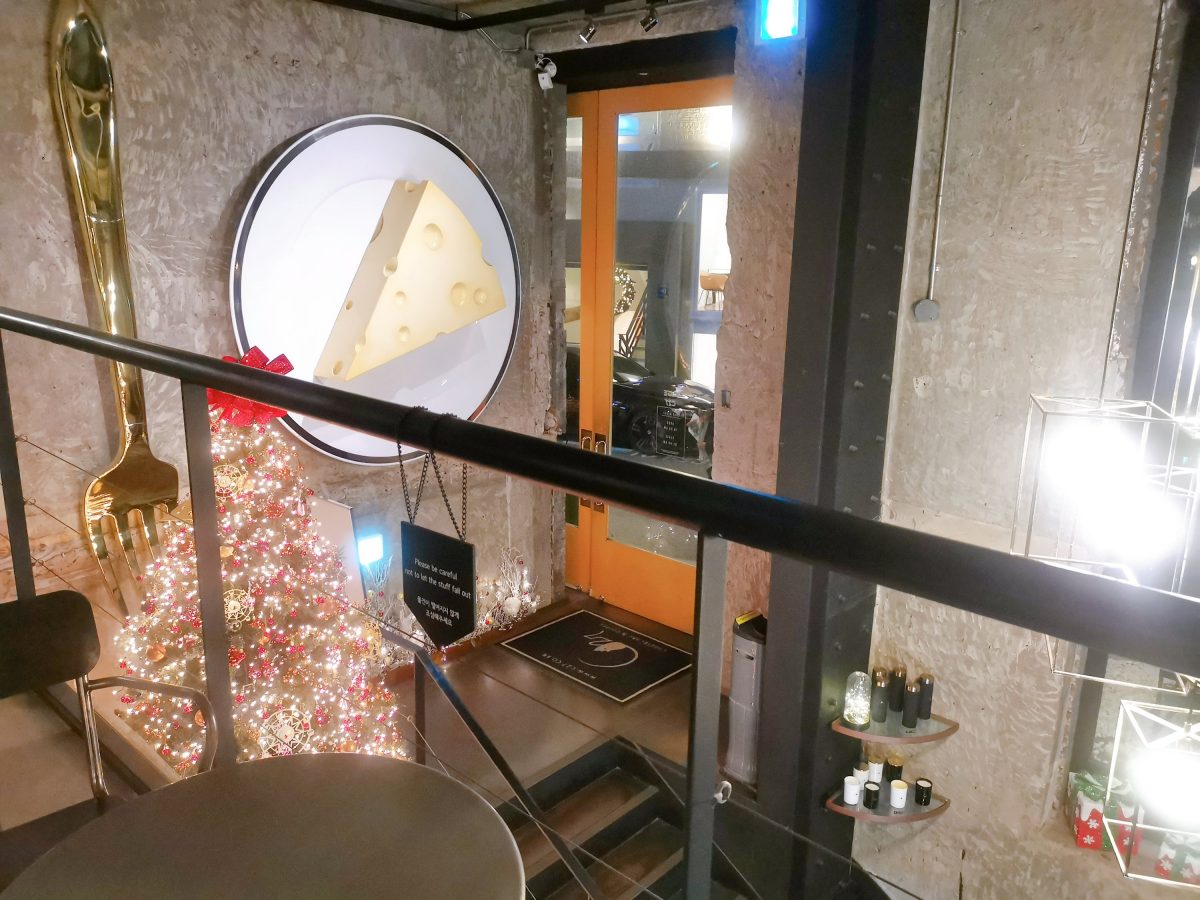 The symbol of cheese is cute.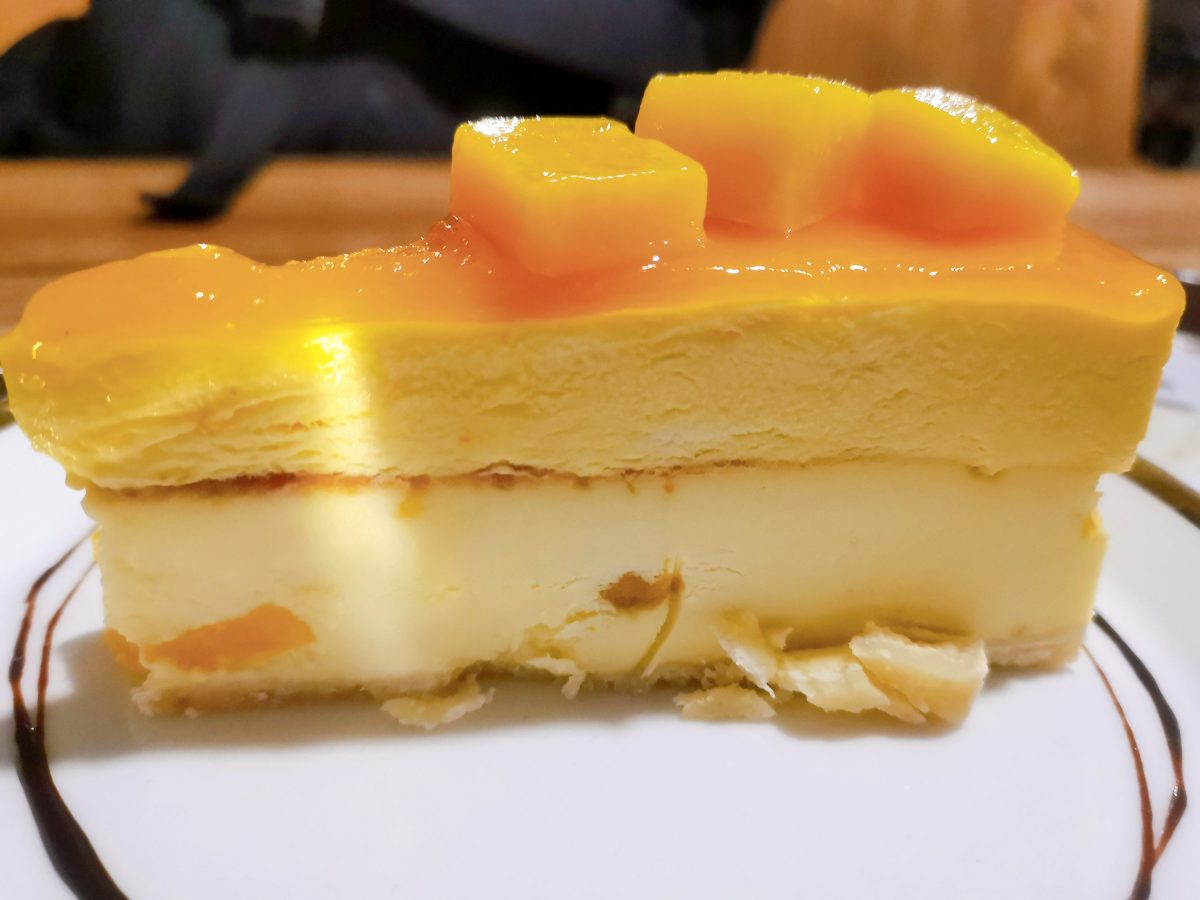 It is delicious and recommended though it is a little more than 800 yen and a reasonable price for a piece of cheesecake.
Compete at Hilton Casino
After that, we went back to Seoul and went to Hilton Casino.I managed to win 1.5 million at roulette.
Roulette has a return rate of about 97% and a long game, making it ideal for long-term playing with a small amount.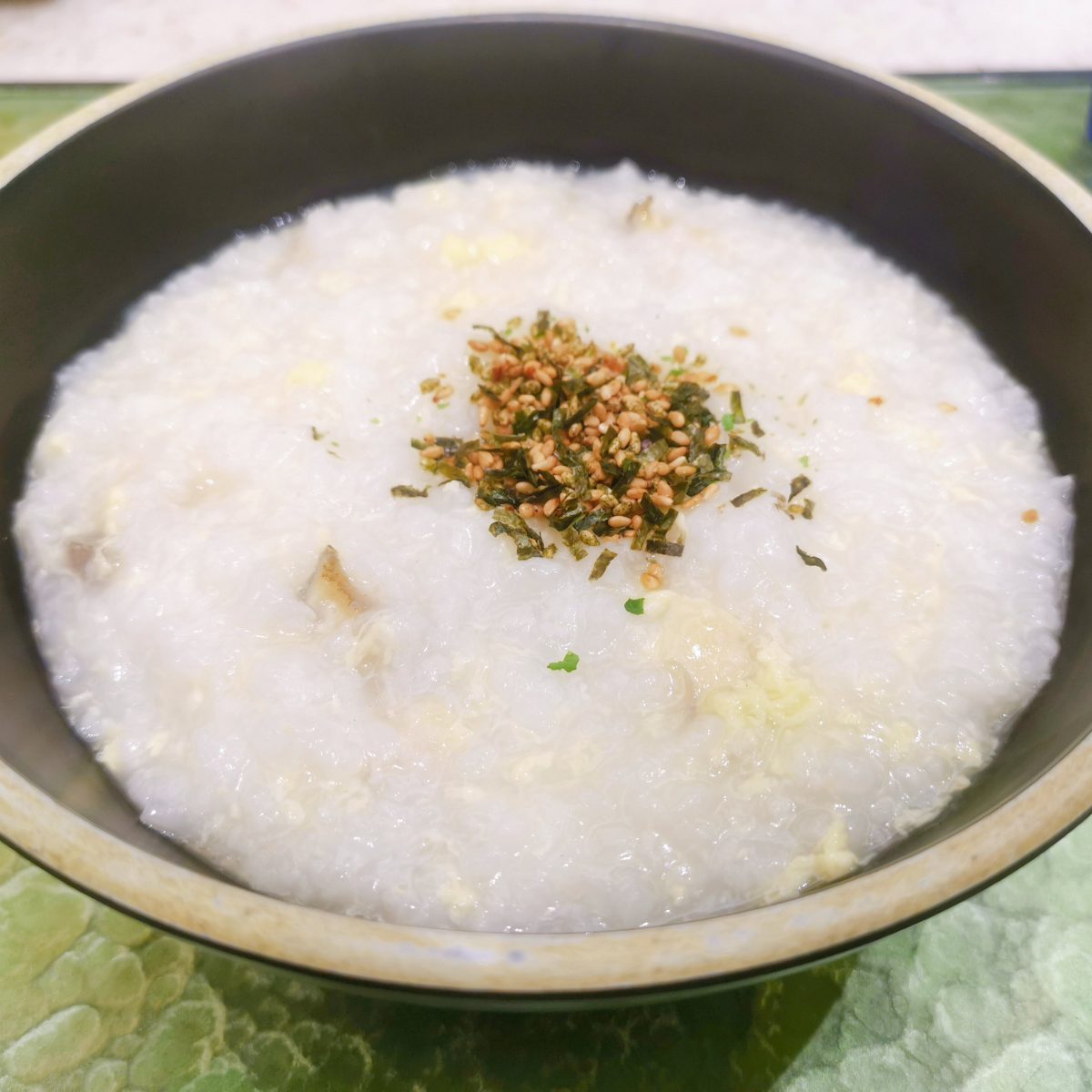 Chicken and cheesecake are full, but abalone.
The taste was thin…